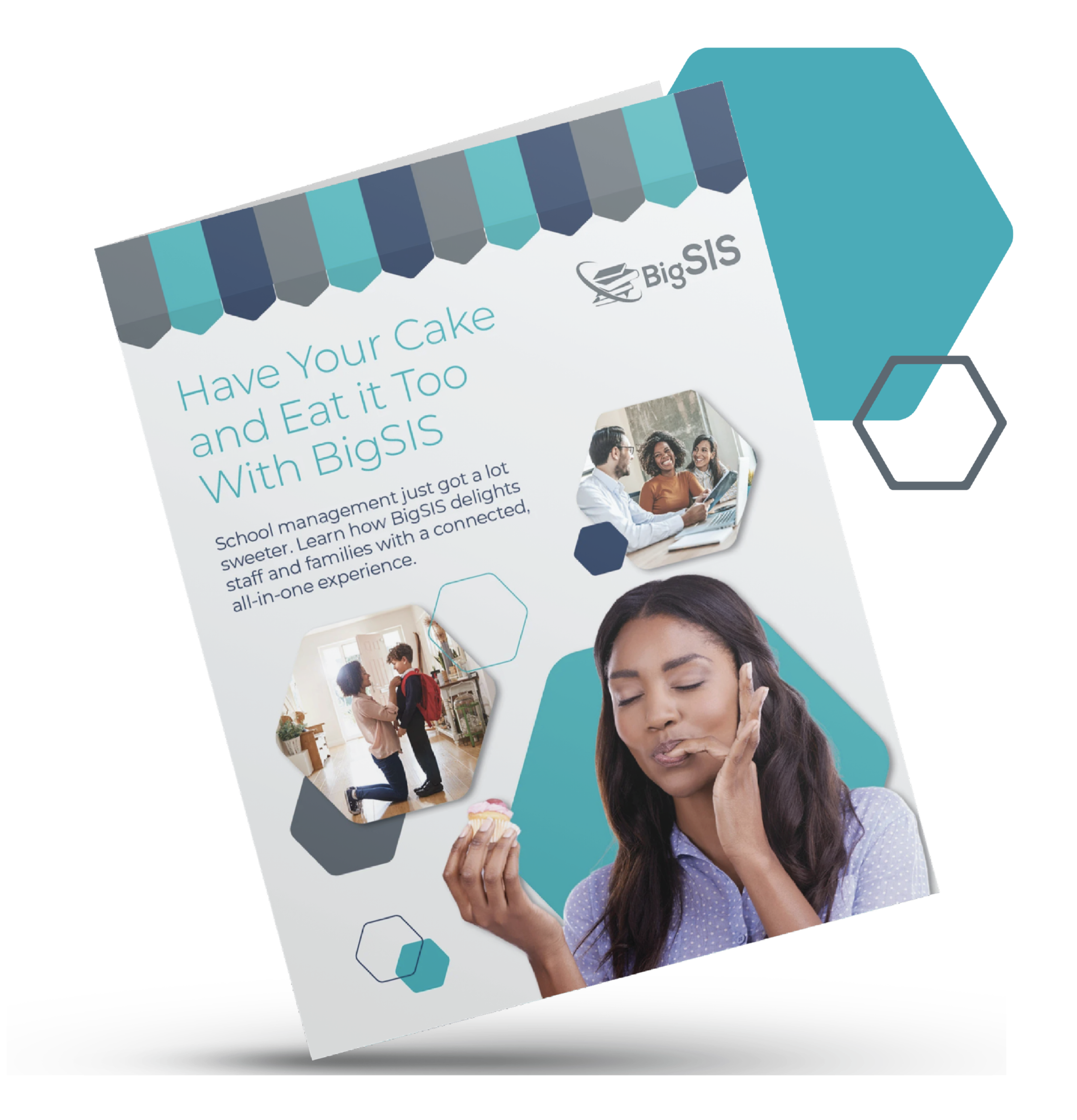 With BigSIS school management and student information system, you can have your cake and eat it too! This all-in-one, cloud-based solution is built to grow alongside your school and alleviate common technology challenges that schools face when using disconnected or outdated systems.
With BigSIS, your school will gain:
> Admissions, enrollment, student and family management, fundraising, and tuition management capabilities that create a fully connected experience for staff and families.
> The ability to easily manage student and family information across the K-12 lifecycle with a unified record system.
> Real-time data that lives in a single platform, making it easy to pull comprehensive reports and make informed decisions.
...And so much more! Download this guide to see how BigSIS can delight your school community while saving you time, money, and resources.