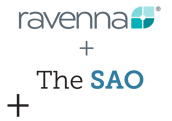 Available now for the 2019-20 season! This integration will:
> Save your office hours of valuable time by eliminating manual record creation and manual import of SAO applications.
> Streamline your file reading and review process by allowing you to read all your applications within Ravenna's full-featured admission solution.
> Incorporate SAO applicant data into Ravenna's sophisticated reporting and data tools.